ENG – TECH
Cooling Tower Solutions
At Eng-Tech we offer the complete one stop shop for all your Cooling Tower needs with our combined Installation, Supervision, Design and Management Services.

Repairs & Maintenance
Repairing & maintaining existing        Cooling Towers is our specialty with many clients having numerous brands on their sites

Servicing
Keeping your cooling towers serviced is crucial to the continued operation of the plant. Regular Servicing keeps unscheduled shutdowns to a minimum

Demolition & New Builds
When your equipment is beyond repair, the demolition and disposal with a new build on the existing pond is the sensible solution

Cleaning
Our Cooling Tower Cleaning Service gives you confidence that we are operating in accordance with the guidance and legislation document ACOP L8

Refurbishment
Changing old redundant and none specified components is key to keeping your equipment in compliance

Site Management
Projects managed as design & build contracts in line with CDM 2015 Regulations. O & M's, Manuals and CAD offered with all parts changed revised drawings for as built
Spare Parts
Providing an extensive range of replacement products and aftermarket services for any brand of existing cooling tower
Health & Safety
H & S Documentation provided with each project containing guidelines relating to safety prepared by  our own in house Nebosh staff
Capacity Measurement
Offering correct measuring equipment that can measure your performance with precision, detailing our finding in your condition reports
At Eng-Tech we offer the complete one stop shop for all your Cooling Tower needs with our combined Installation, Supervision, Design and Management Service
OEM Spares
Original Equipment or Equivalent spares are sourced from a variety of European or world wide manufacturers and suppliers
Replacement New Builds
Established business relationship with a eurepoean manufacturer of Modular Cooling towers. Experiened erection and installation service for the UK & Ireland.
Composite Materials
Materials are selected for the Harduous conditions and its environment. With years of manufacturing FRP, Thermoplastic and Composite materials for longer life.
Quality Assured & Quality Control
Our systems allow all processes of the project to be checked and verified for quality assured products and comply with our in house Quality Control System.
The complete one stop shop for all your Cooling Tower needs
Engineering & Technical Solutions Ltd (Eng-Tech) provides all facets of cooling tower technology, including new builds, repairs and maintenance of all types of cooling towers.
We cater for small packaged towers to large mechanical draft units and also supply a large array of cooling tower parts and service.
Through our in-house manufacturing facilities, our dedicated maintenance services and technical staff can keep your plant operating at peak performance within minimal downtime. 
Cooling Towers are the reliable, energy-efficient work horse of the process technology industry. Considering the importance of Cooling Tower operation, the maintenance needs are modest when compared to many conventional plants.
However, in order to ensure that the cooling tower can create the right conditions under all circumstances, maintenance must be targeted and effective.
We can offer an all encompassing service for all your cooling tower requirements. We are fully involved in the design, manufacture, test, supply and installation.
Legislation
We'll check  your cooling systems to British Standards, ensuring safety and reduce/eliminate the growth conditions of the Legionella bacteria.
Our certified LCA engineers  will ensure that you're compliant to the L8 Approved Code of Practice, providing you with advice and direction along the way.
Compliance
It is of utmost importance that Legionella Control compliance is addressed on a regular basis to ensure working within the guidelines.
Regions Covered
Midlands, North East/West  South East/West, Scotland and Eire as well as the greater London area and home counties.
Standards
We also recommend that you visit the link below which provides concise information relating to The hierarchy of legal, guidance and: 
British Standard Documents
Legionella Control Services
We are a member of the Legionella Control Association (LCA).
As such, Engineering & Technical Solutions Ltd provide a range of products and services for the control of legionella bacteria in water systems.

Specifically, we provide Cleaning & Disinfection of Evaporative Cooling Systems along with Plant & Equipment. We offer a service/maintenance, repair/refurbishment and installation service along with OEM parts.
We have vast experience of Cooling Towers and their proper & safe functionality & as LCA members we have to satisfy very stringent criteria and auditing to comply with the LCA Code of Conduct and their Service Standards.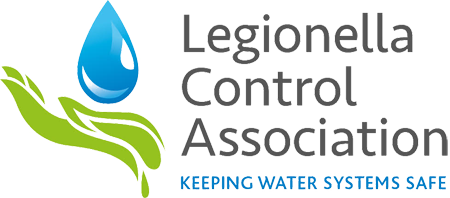 We are committed to helping customers prevent legionellosis and keep their water systems safe.
To ensure and help our customers remain compliant as Dutyholders, we recommend that you click on the link below which is a leaflet produced by the HSE titled :-
'A Brief Guide for Dutyholders'

We are ready to help you navigate through the compliance process.
We've Over 50 years of combined experience with cooling towers
Eng-Tech FlyerWe have knowledge and experience working on all types of cooling towers.
From small owner managed businesses to major international brands, offering proven expertise with proven results working within budgets and timescales.
Cooling Technology Repairs & Installations
List of Parts & Spares from Stock items or Manufactured in-house
Cooling Tower Fills Packs
Fan Stacks
Fan Decking
High Efficiency Drift Eliminators
Fans & Motors
Structural Members
Air Inlet Louvers
Gearboxes
FRP & Composite Pond Linings
No Obligation Inspection & Reports Offering Service to Develope a Scope of works for Tendering Purposes.
Refurbishment v's Replacement
An industrial cooling tower's life expectancy is between 15 and 25 years, yet it is not always necessary to install a completely new system, old cooling towers can be refurbished or upgraded at a fraction of the cost.
Refurbishment or upgrades can bring a cooling tower's components up to original factory specifications, extending the system's lifespan for another 15 to 20 years.
The customer says "Metal or wood cooling tower components, including fan rings, distribution launders and troughs, inlet louvers, pipes, fan impellers and fan stacks, can be cost-effectively replaced with parts made out of GRP. GRP components have a longer life expectancy when compared to a variety of construction materials, making them exceptionally economical over the long run."